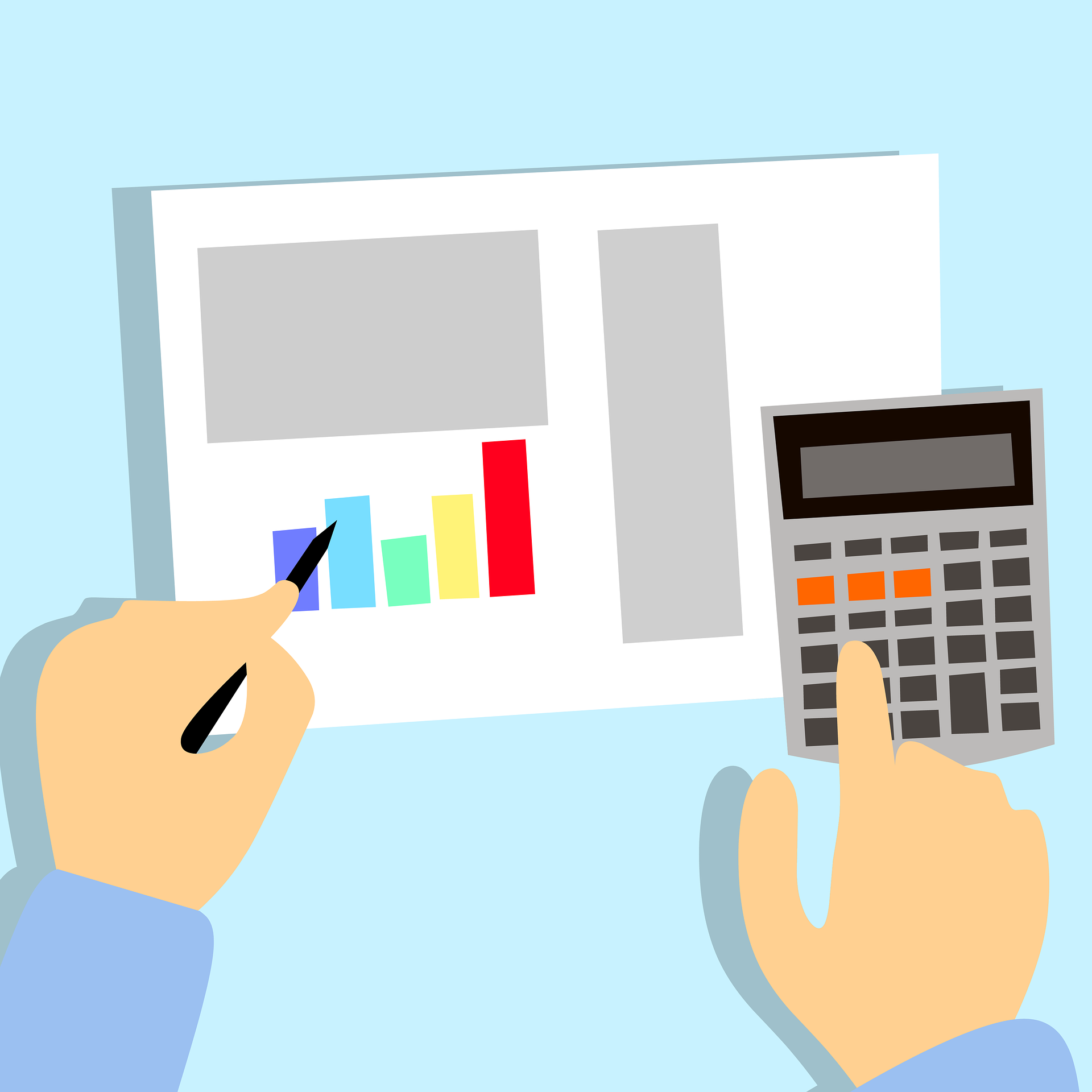 29 April 2022
... you can create complex Budgets easily with Salesmatrix
Budgets and targets. They're fickle, they're ever-changing, and they're super important. Being so dependent on external factors and market performances, committing to a particular outcome is always daunting. 
You may be aware that Salesmatrix enables you to create multi-dimensional budgets but you might not be aware of just how smart this feature's projections are. Salesmatrix's budgeting feature enables you to create a realistic goal by factoring in what your product mix will be and what customers you're targeting, making it multi-dimensional.
Salesmatrix goes beyond just giving your team a figure to work towards, it also gives each salesperson an action-based selling plan so that they know how to sell to be able to reach that target. The budgeting tool also offers a unique approach to:
Saving time because you can do the number-crunching that usually takes days, in 3 simple steps. Your budget can be ready for review in mere minutes.
Create custom goals for each section of the business - you can apply the budget to the entire business or to a specific product line, customer group, or a sales team.
The Salesmatrix budgeting tools enable you to change your monthly totals.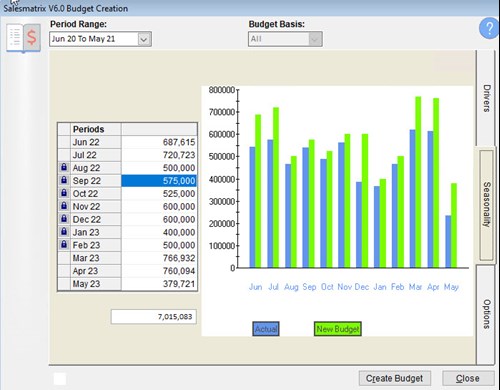 You can also set your base budgets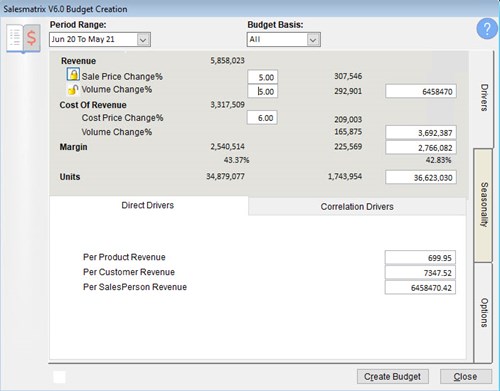 You can view your budget correlations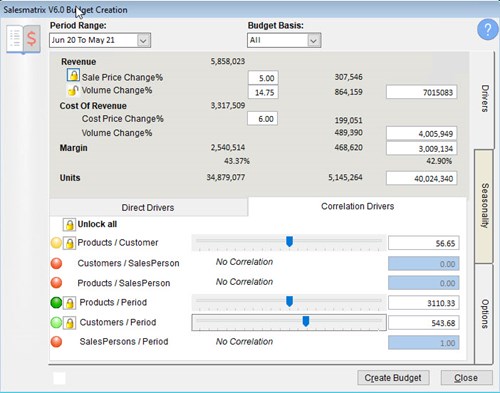 Salesmatrix finds natural correlations in the data and offers to create budgets based on these correlations.
Your budgets can be shared with all of your stakeholders, highlighting their targets within product managers, sales teams, sales reps, customer sector managers and the management team.
The Salesmatrix budgeting feature makes it easy to set up comparatives during the actual year because external factors can compromise your team's ability to achieve their goal. A separate reporting tool 'Sales Matrix Budget' is a dedicated reporting tool that facilitates this.
This is what you can expect your completed budget to look like;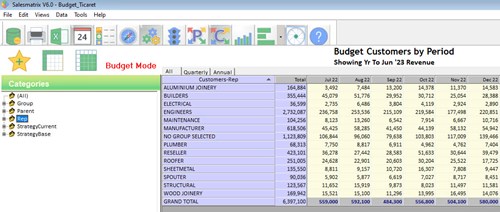 Ready to get started? You can create multi-dimensional budgets now. 
Back to news