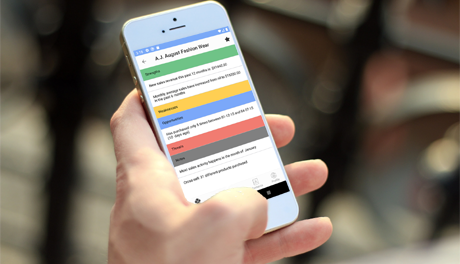 11 February 2022
5 Exciting Updates to the Salesmatrix SWOT App
As 2021 ticks over into 2022, the Salesmatrix team is very excited to announce 5 updates to the platform. We wanted to bring you a few innovations that simplify the way in which the app empowers productivity, giving you a more powerful overview of your sales and stock movements. Here is a quick overview of the updates in the latest release of Salesmatrix SWOT App on iOS, Android and UWP(Windows):
1. KEEPING YOU UPDATED - This change might take some getting used to, but it's all in the name of productivity. If you have unread notifications, the app will open at the notifications page. In previous versions, it always opened at the SWOT page. This ensures absolutely no important updates ever slip through the cracks, making it easier to stay up to date and never leave the ball in your client's court. Respond faster because you've been informed faster. 
2. WE HAVE ENHANCED THE TRENDING PRODUCT FILTER - Insight into your stock matters tremendously. We have updated the calculations that give you your trending products, your app will now enumerate the reasons why the product is on the trending list so that you have better insights into where stock demand is ramping up. 
3. NEW FILTERS ON THE PRODUCTS PAGE - no longer just a paid enhancement, this feature is now customisable for all users, simplifying how you filter your products. Find products faster, discover how products are moving with greater ease, make decisions more efficiently by having the information you need, at the click of a button. There are technical details on how to use the new product filters on this page, HERE.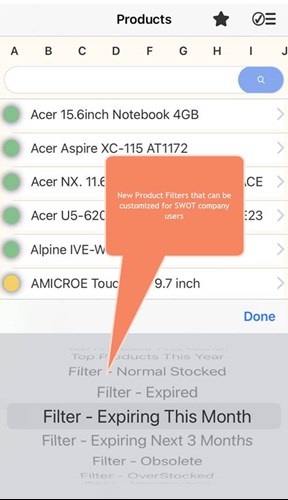 4. FILTER YOUR CUSTOMERS - this new feature enables you to search for customers using customised criteria, making it faster to tabulate information, gauge your stock, and see an overview based on generalised filters. For example, finding all of your stock that is due to expire soon is now super simple, enabling you to promote and sell more efficiently. This filter applies to customers that are listed as companies or individuals.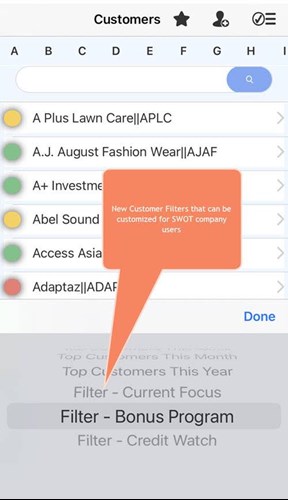 5. SUPPORT FOR HINDI IN SWOT -  इस अपडेट का लाभ उठाने के लिए आपको हिंदी बोलने की आवश्यकता नहीं है
You don't have to read Hindi to benefit from this update. We added this feature to assist our testers to spot errors. This means we can provide you with a better user experience by fixing problems faster and reducing the chance that you would ever encounter an issue. 
Back to news