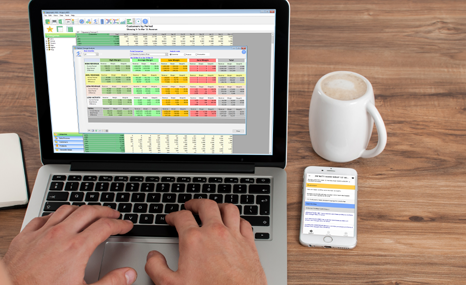 1 January 2021
Connect Salesmatrix SWOT to NetSuite
We've got news for all Netsuite users!
You can now reinforce your data and analysis of products and customers by connecting your Netsuite Cloud accounting system to Salesmatrix SWOT!
What is Salesmatrix SWOT?
Salesmatrix SWOT is an interactive sales intelligence application. After using customer and product data of a specific company, it will show the Strengths, Weaknesses, Opportunities and Threats of its customers and products individually.
The opportunities in the app will help you, among many other options, add sales value and restock your products according to their use.
Take Action Today!
In a simple one-page report, Salesmatrix SWOT details all the key points about your customers and allows you to take action after reviewing the opportunities. You are able to create emails, notes to yourself or your sales rep team, or create reminders for actions to take.
DIY Guide: How to connect Salesmatrix SWOT to Netsuite
This video will show you how to easily connect your Netsuite Cloud to Salesmatrix SWOT. In just two easy steps, get started and never miss a business opportunity again!
Back to news